ConnectArt is a tattoo studio located in Porto Alegre, Brazil. The company has a fixed team of renowned and award-winning tattoo artists, and also welcomes artists from various countries around the world who spend seasons at ConnectArt Tattoo expressing their styles.
The purpose of this project is to develop the positioning and brand identity of the tattoo studio. Build a solid brand that conveys the connection between tattoo artists and the audience.
We built an expressive brand with avant-garde style. The identity is unique and striking, inspired by the uniqueness of the each tattoo. For the logo we created a unique font for the word "Art" inspired by the Japanese ideogram, and the word "Connect" integrating the brand composition, conveying the connection that the company creates between artists and customers. The gold texture applied to the black background adds refinement and sophistication to the identity, reinforcing the brand concept.
Brand Design, Identity Design, Logo Design, Signage, Art, Tattoo, Tattoo Studio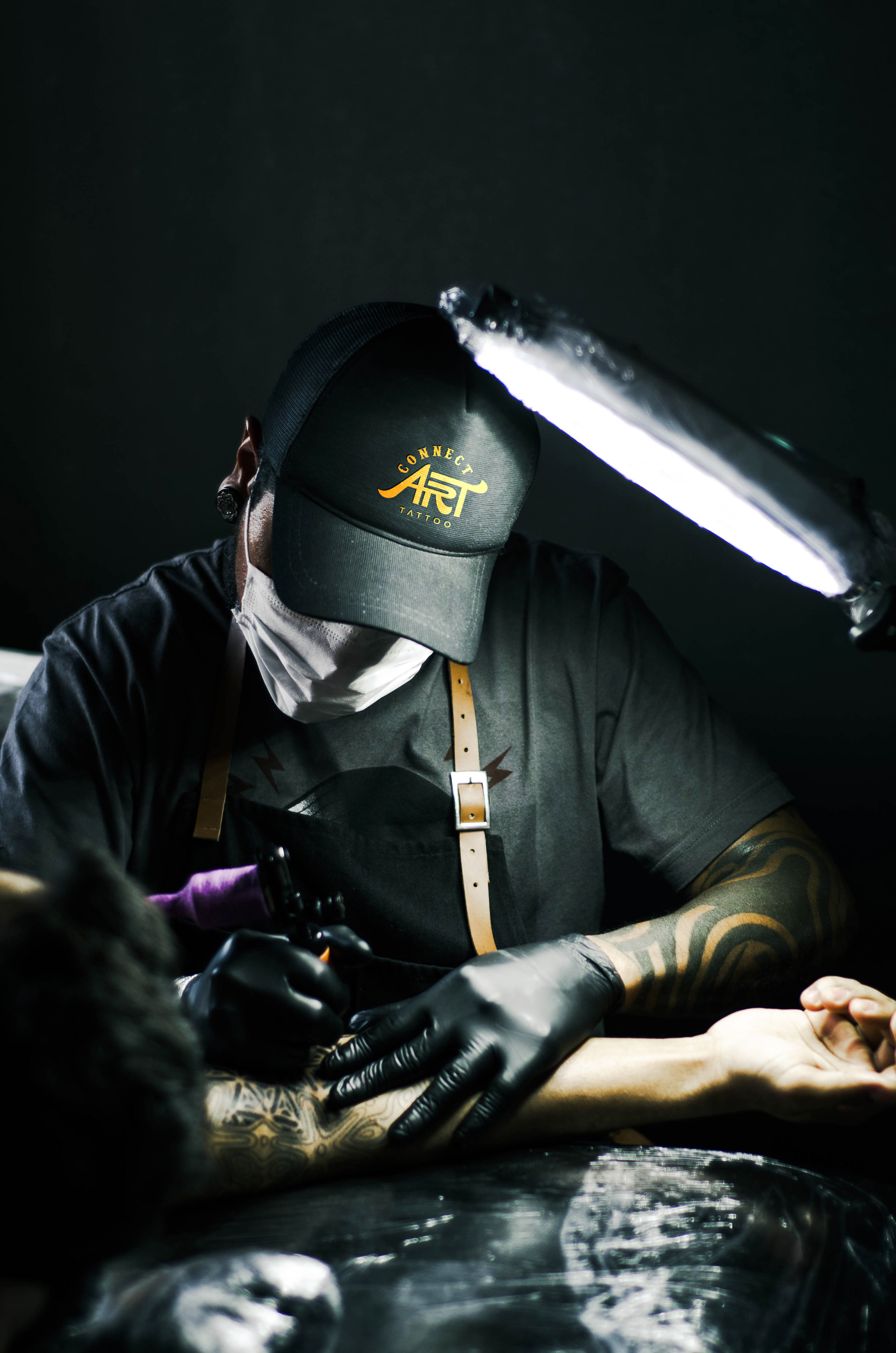 ConnectArt é um estúdio de tatuagem localizado em Porto Alegre, Rio Grande do Sul. A empresa conta com uma equipe fixa de tatuadores renomados e premiados, e também recebe artistas de diversos países do mundo que passam temporadas na ConnectArt Tattoo expressando seus estilos.
O objetivo deste projeto é desenvolver o posicionamento e a identidade da marca do estúdio de tatuagem. Construir uma marca sólida que transmita a conexão entre tatuadores e o público jovem.
Construímos uma marca expressiva e com estilo vanguardista. A identidade é única e marcante, inspirada na singularidade da tatuagem. Para o logotipo nós criamos uma fonte exclusiva para a palavra "Art" que remete ao ideograma Japonês, e a palavra "Connect" integrando a composição da marca, transmitindo a conexão que a empresa cria entre artistas e clientes. A textura em ouro aplicado no fundo preto soma requinte e sofisticação para a identidade, 
reforçando
 o conceito da marca.
Branding, Estratégia de Marca, Identidade Visual, Logotipo, Design Gráfico, Tatuagem, Estúdio de Tatuagem