Possebon is a jewelry located in Putinga, Brazil. The company holds all of the production processes from creation, cutting the stones, metal production and galvanism up to final assembly.
The goal was to develop a sophisticated jewelry brand with natural stones as the main inspiration.

​​​​​​​
We've created an identity inspired by the perfection of cabochon-shaped stones and the complexity of the framing, work along with the noble wordmark and rich red backgrounds. The values of simplicity and boldness allied with exquisite work of gold, silver and rhodium plated jewelry adorned with natural stones are the protagonists of Possebon. The classic design extends its ability to enter the market and win over women of all ages.
Branding, Identity Design, Naming, Logo, Packaging, Editorial, Digital, Print, Signage, Jewelry, Jewel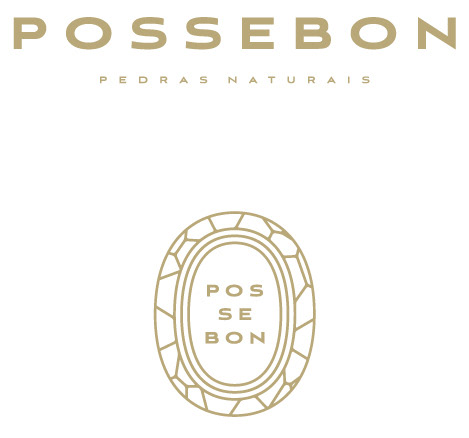 Possebon é uma joalheria localizada em Putinga, no Rio Grande do Sul. A empresa detém todos os processos de produção desde a extração das pedras, criação, até a montagem.
O objetivo foi desenvolver uma marca de joias com conceito sofisticado e ter a pedra preciosa como protagonista.
Criamos uma identidade inspirada na perfeição das pedras em forma de cabochão e na complexidade do enquadramento, trabalhando junto com um logotipo em dourado e fundos em vermelho nobre. O design clássico amplia sua capacidade de entrar no mercado e conquistar mulheres de todas as idades.
Marca, Identidade Visual, Logotipo, Embalagem, Editorial, Digital, Impressos, Website, Sinalização, Joalheria, Joias, Pedra Preciosa